Get dependable and affordable dental care by people you know and trust.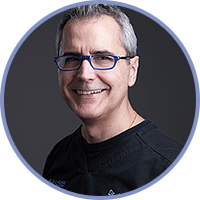 Languages Spoken: English, Spanish, and Italian
Dr. Alessandro Milani grew up in Padova, Italy where he worked as a certified dental technician. He moved to Connecticut, earned his bachelor's degree at the University of Connecticut and received his degree as a Doctor of Medicine in Dentistry at the University of Puerto Rico, School of Dental Medicine. He has also received two years of intense training in prosthodontics at the University of Iowa's College of Dentistry.
Dr. Milani is devoted to continued education as a dentist and finds it important to remain responsive and up-to-date on innovations in oral health and dentistry. Dr. Milani enjoys soccer, tennis, running, and swimming. Dr. Milani, one of San Antonio's best dentists, also likes to read and enjoys traveling during his spare time.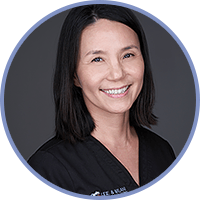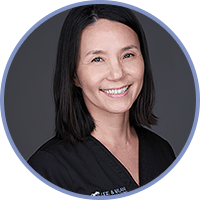 Languages Spoken: English and Korean
Dr. Lee completed her post-bachelor degree at the University of Houston and earned her Doctoral of Dental Surgery degree at the University of Texas Health Science Center in San Antonio. She loves dentistry and interacting with patients. She has wanted to be a health provider since she was a little girl in order to help people in need, and becoming a dentist seemed like the perfect fit. Dr. Lee has received an award from The American Academy of Orofacial Pain and has been awarded numerous certifications regarding different technologies for dental treatments. She also is a Qualified Dentist of the American Academy of Dental Sleep Medicine.
Dr. Lee is a patient-oriented provider and desires to have life-long relationships with her dental patients, making her one of the top dentists in San Antonio, TX. When she has spare time, she likes to do outdoor activities such as jogging, hiking, and traveling. She enjoys watching movies, playing piano, listening to cello music, and taking lessons to play the cello.